PRO SOCCER RETURNS TO HAWAII IN 2019
November 26, 2018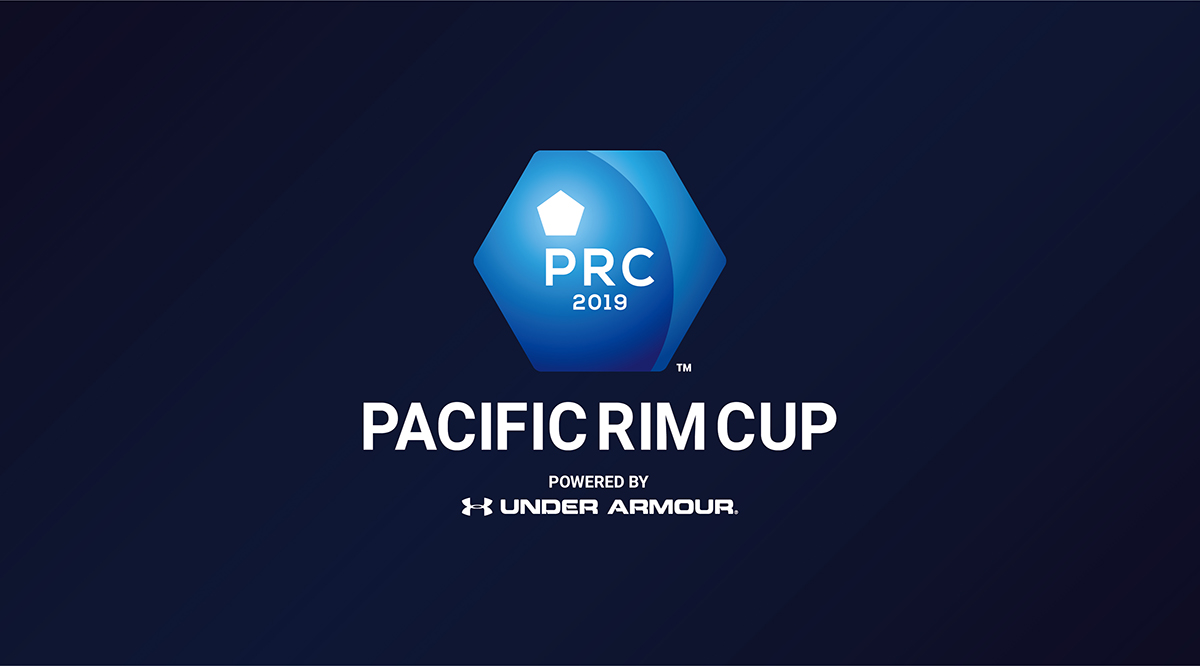 HONOLULU – After a successful inaugural year with thousands of people in attendance, the Pacific Rim Cup is bringing professional soccer back to Honolulu in 2019. World-class soccer leagues from different countries will go head to head for the championship title during four matches to be held on Feb. 8 and 10 at Aloha Stadium. The participating teams will be announced later this year. "We are so grateful for the support we received from Hawaii at our inaugural tournament and are excited to respond to the popular call and demand to bring professional, world-class soccer back to the islands next year," said Takehiko Nakamura, President of Blue United Corporation, organizer of Pacific Rim Cup. "We are committed to hosting a premier soccer tournament for local residents and attracting soccer fans, visitors and professional leagues from around the world to the Hawaiian Islands every year."
PACIFIC RIM CUP 2019 SCHEDULE
FRIDAY,FEB.8,2019
5:30 p.m.
Game 1
SemiFinal 1
8:15 p.m.
Game 2
Semi Final 2
SUNDAY,FEB.10,2019
2:30 p.m
Game 1
Third Place Match
5:15 p.m.
Game 2
Championship Match
Ticket sales will launch on Monday, Dec 3, 2018. The Pacific Rim Cup 2018 Powered by Under Armour made its debut in Honolulu in February 2018, marking the first time in six years that the Japan Professional Football League (J.League) and Major League Soccer (MLS) competed in the islands. The four participating teams were Vancouver Whitecaps FC and Columbus Crew SC from MLS, Hokkaido Consadole Sapporo from the J.League and Iwaki FC from TOHOKU Member of Society Soccer League. Hokkaido Consadole Sapporo took home the championship title. For more information about Pacific Rim Cup, visit,
Facebook
,
Instagram
or
Twitter
. The official website will be renewed soon.
About Aloha Stadium (Host Venue)
Aloha Stadium will be the site for all four Pacific Rim Cup matches. Located in central Oahu, the stadium is Hawaii's largest outdoor arena, home to the University of Hawaii football team. In addition, Aloha Stadium showcases a multitude of events attracting visitors from around the world with professional sporting events, concerts, car shows, fairs and the ever-popular Aloha Stadium Swap Meet & Marketplace. Their mission is to meet the challenge of providing a first-class arena where the dreams of young people can be realized through participation in sporting and other special events; where the spirit of achievement can be nourished by the thrill of competition; where families can gather to share their cultural diversity with pride and a feeling of Aloha. For more information, visit
http://alohastadium.hawaii.gov/
for more information.
About Aloha Stadium's Turf
Aloha Stadium is proud to offer the UBU Sports Speed Series-S5-M synthetic turf. The turf was installed in 2016 and optimizes performance while maximizing safety. It also provides enhanced drainage capability and can withstands very heavy rains with no ponding. This turf is also used in many other professional sports facilities. The turf features the Harmony slit-film fiber and a mixture of rubber and sand infill that ensures a fast, firm, safe and durable playing surface. The Speed Series incorporates ISO Grid fiber spacing ensuring consistent playability throughout the field and features a dynamic multiple layer ARMOURWEAVE backing system that ensures dimensional stability and long-lasting seams.
About Title Sponsor, Under Armour
"Performance athletic brand" that states "UNDER ARMOUR MAKES YOU BETTER" as a mission. Fast-growing athletic brand, known for their clothing to fit tight and properly to the body, and absorbing and diverging sweat quickly. They have sportswear that keeps the body dry and comfortable as they focus on maximizing athletes' performance in product development. US headquarters sales have grown from $ 1.8 billion in 2012 to $ 4.9 billion in 2017, continues to grow significantly since its foundation in 1996 and became the world leading sports athletic brand.
About DOME Corporation
DOME Corporation, established in 1996, started its business with handling taping. Today, the business develops sports products (Under Armour), Nutrition (DNS), and performance direction (Dome Athlete House), aiming to contribute creating a richer society based on their philosophy of "Enriching society through sports" and "Social value creation." For further corporate information please visit
http://www.domecorp.com/
About Blue United Corp.
Blue skies and blue seas have no borders. Blue United strives to combine Japanese spirit and Western learning while utilizing the "B.L.U.E. Concept" to unify the sport of soccer globally. Our vision is to contribute to Japanese sports business development and globalization to make it one of the top industries in the world. Founded in 2015, the firm is headquartered in New York and maintains offices in Tokyo and Matsumoto. For further corporate information please visit
www.blueutd.com.