V-VAREN NAGASAKI TAKES HOME CHAMPIONSHIP TITLE AT PACIFIC RIM CUP 2019
February 13, 2019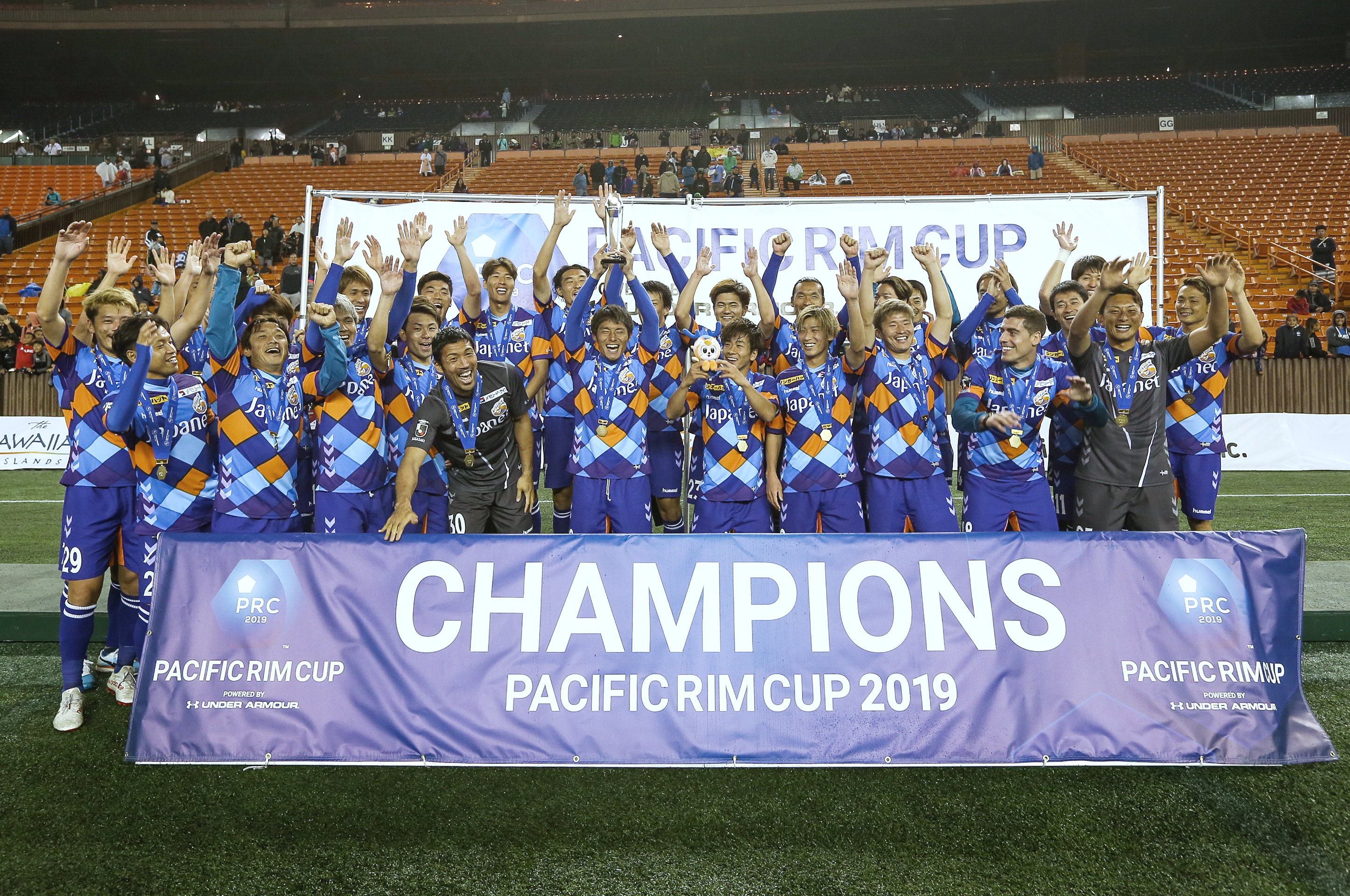 More Than 12,000 People Attended Two-Day Tournament at Aloha Stadium Exceeding 2018 Attendance Count
HONOLULU – Japan's V-Varen Nagasaki took home the championship title at the second annual Pacific Rim Cup 2019 powered by Under Armour with a 3-1 victory over Major League Soccer's Real Salt Lake.
More than 12,000 people attended the two-day tournament at Aloha Stadium featuring returning teams Vancouver Whitecaps FC and Iwaki FC, and new participants Real Salt Lake and V-Varen Nagasaki. The attendance count exceed last year's numbers when Pacific Rim Cup made its debut bringing professional soccer to Hawaii for the first time in six years.
"We want to send a big mahalo to everyone who attended the tournament this past weekend and showed their support for our return," said Takehiko Nakamura, Tournament Organizer and President of Blue United Corporation. "Pacific Rim Cup would not have been possible without the unwavering support we receiving from our generous sponsors, volunteers, participating teams and of course, Hawaii's kama'aina."
The tournament kicked off on Feb. 8 with Real Salt Lake winning 2-1 against Iwaki FC, followed by V-Varen Nagasaki winning 3-1 against Vancouver Whitecaps FC. Third place match on Feb. 10 featured Iwaki FC edging Vancouver Whitecaps FC 1-0 before the night ended with the championship game.
Prior to the tournament games, more than 240 children participated in Pacific Rim Cup's Keiki Soccer Clinic, which returned by popular demand and sold out within 20 minutes after registration went live. A new component to the tournament this year featured the Hawaii All-Star Game on Feb. 10 featuring local youth from Major Island Soccer Organization (MISO) playing against a U-18 selection from Hamadori, Fukushima, Japan.
This years sponsors included Under Armour, Hawaii's tourism industry, Sun Noodle, Outrigger Hotels & Resorts, engate and First Penguin.
For more information, visit www.pacificrimcup.com.
About Blue United Corp.
Blue skies and blue seas have no borders. Blue United strives to combine Japanese spirit and Western learning while utilizing the "B.L.U.E. Concept" to unify the sport of soccer globally. Our vision is to contribute to Japanese sports business development and globalization to make it one of the top industries in the world. Founded in 2015, the firm is headquartered in New York and maintains offices in Tokyo and Matsumoto. For further corporate information please visit www.blueutd.com.