PACIFIC RIM CUP 2019 ANNOUNCES PARTNERSHIP WITH FIRST PENGUIN
January 25, 2019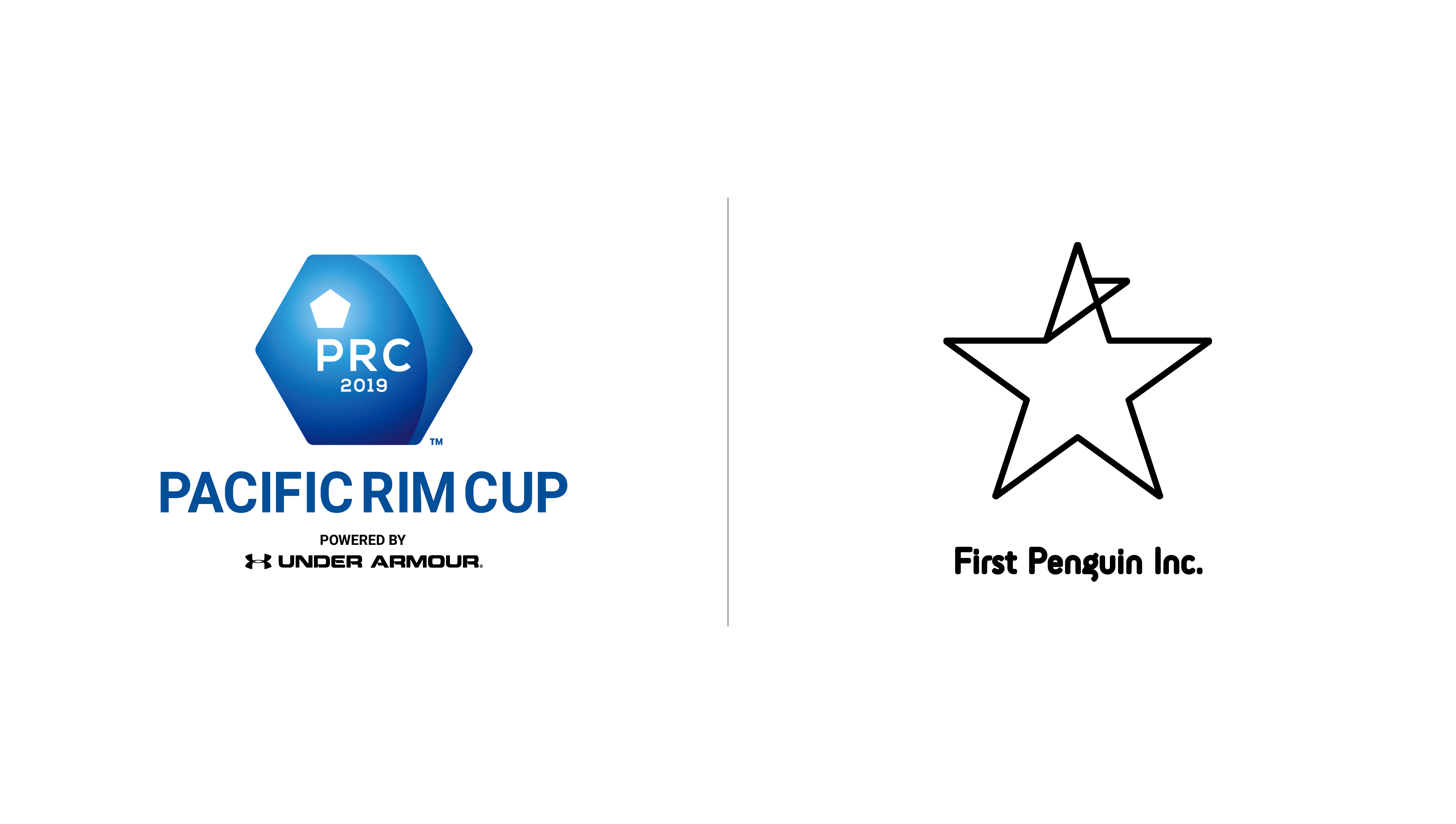 HONOLULU – Pacific Rim Cup 2019 is proud to announce an exclusive partnership with First Penguin, Inc.
"First Penguin Inc. is proud to partner with Pacific Rim Cup 2019 Powered by Under Armour," said Tadashi Ichinokawa, President & CEO. "Our company name features the penguin which symbolizes courage and the ability to 'dive first.' We support Pacific Rim Cup's efforts and look forward to the tournament bringing back professional soccer to Hawaii next month."
Tickets are on sale now for Pacific Rim Cup 2019 and can be purchased online through www.pacificrimcup.com, at www.Ticketmaster.com, at the Aloha Stadium Box Office or by calling Ticketmaster at 1-800-745-3000. Tickets are $20 per matchday, with Youth (Ages 12 and under), Military and Seniors (Ages 60 and over) tickets available for $15 per day. A special limited time ticket offer for both days combined is available for $30.
PACIFIC RIM CUP 2019 SCHEDULE
FRIDAY,FEB.8,2019
5:30 p.m.
Game 1
Real Salt Lake vs. Iwaki FC
8:15 p.m.
Game 2
Vancouver Whitecaps FC vs. V-Varen Nagasaki
SUNDAY,FEB.10,2019
2:30 p.m
Game 1
Third Place Match
5:15 p.m.
Game 2
Championship Match
About First Penguin
First Penguin Inc. is the internet infrastructure company that has an affiliate service provider as its main project. The organization also specializes in different services that range from payment services to human resource projects. Since 2018, First Penguin started the global settlement service, AQUAGATES to support SME and small business owners with payment operations. For more information, visit www.aqua-gates.com.
About Pacific Rim Cup
Pacific Rim Cup 2018, Powered by Under Armour, brought professional soccer back to Honolulu for the first time in six years. The inaugural tournament consisted of two double-headers at Ahola Stadium featuring Vancouver Whitecaps FC and Columbus Crew SC from MLS, Hokkaido Consadole Sapporo from the J.League and Iwaki FC from TOHOKU Member of Society Soccer League, with Hokkaido Consadole Sapporo taking home the PRC championship title.
In PRC 2019, Vancouver Whitecaps FC and Iwaki FC return and are joined by MLS side Real Salt Lake and V-Varen Nagasaki from J.League, with matches set for Feb. 8 and 10 again at Aloha Stadium.
For more information, visit www.pacificrimcup.com, Facebook, Instagram or Twitter.
About Blue United Corp.
Blue skies and blue seas have no borders. Blue United strives to combine Japanese spirit and Western learning while utilizing the "B.L.U.E. Concept" to unify the sport of soccer globally. Our vision is to contribute to Japanese sports business development and globalization to make it one of the top industries in the world. Founded in 2015, the firm is headquartered in New York and maintains offices in Tokyo and Matsumoto.
For further corporate information please visit www.blueutd.com.