HONOLULU CLUB TO SERVE AS PACIFIC RIM 2019 GYM FOR PARTICIPATING TEAMS
February 2, 2019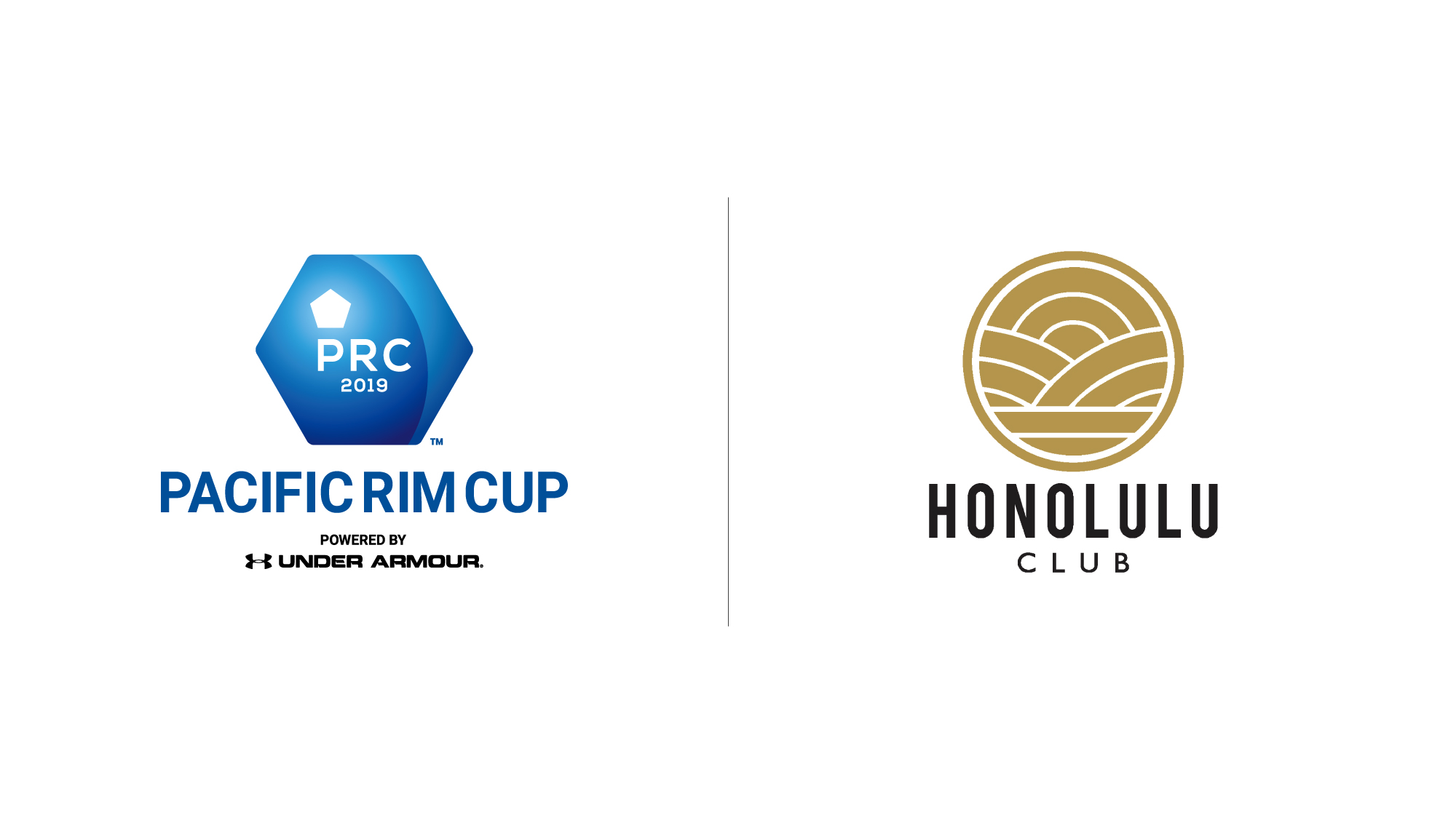 HONOLULU – Pacific Rim Cup 2019 is proud to announce a partnership with Honolulu Club as the tournament's performance center for the four participating professional soccer teams. As part of the partnership, the Vancouver Whitecaps, V-Varen Nagasaki, Iwaki FC and Real Salt Lake will have access the Honolulu Club's cutting-edge gym facilities, which include over 80,000 square feet of space featuring the latest fitness equipment, locker rooms, steam rooms and saunas, cold plunges, hot tubs, therapeutic spa and much more.
"Our members and staff are honored to be one of the official workout sites for Pacific Rim Cup 2019, Powered by Under Armour," said Patrick Leonard, Honolulu Club Director of Marketing. "We are thrilled to welcome the Major League Soccer teams from U.S. and Canada and two teams from Japan with our concierge level of customer service and aloha."
The four teams will train in Oahu starting on February 1 through the conclusion of the tournament on Feb. 10.
PACIFIC RIM CUP 2019 SCHEDULE
FRIDAY,FEB.8,2019
5:30 p.m.
Game 1
Real Salt Lake vs. Iwaki FC
8:15 p.m.
Game 2
Vancouver Whitecaps FC vs. V-Varen Nagasaki
SUNDAY,FEB.10,2019
2:30 p.m
Game 1
Third Place Match
5:15 p.m.
Game 2
Championship Match
Tickets are on sale now for Pacific Rim Cup 2019 and can be purchased online through pacificrimcup.com, at Ticketmaster.com, at the Aloha Stadium Box Office or by calling Ticketmaster at 1-800-745-3000. Tickets are $20 per matchday, with Youth (Ages 12 and under), Military and Seniors (Ages 60 and over) tickets available for $15 per day. A special limited time ticket offer for both days combined is available for $30.
About Honolulu Club
The Honolulu Club raises the bar for social events and cutting edge fitness. Members enjoy over 80,000 square feet of fitness excellence wit the latest equipment, personal training, studio pilates, racquet sports, well-appointed locker rooms, steam rooms and saunas, cold plunges, hot tubs a therapuedic spa and much more. Member privileges include over 100 free classes every week, complimentary fitness assessment, discounted pricing on most fitness services, private lockers and towel service and five hour validated parking. Surf to HonoluluClub.com for additional information.
About Pacific Rim Cup
After a successful inaugural year with thousands of people in attendance, the Pacific Rim Cup is bringing professional soccer back to Honolulu in 2019. World-class soccer leagues from different countries will go head to head for the championship title during four matches to be held on Feb. 8 and 10 at Aloha Stadium.
The Pacific Rim Cup 2018 Powered by Under Armour made its debut in Honolulu in February 2018, marking the first time in six years that the Japan Professional Football League (J.League) and Major League Soccer (MLS) competed in the islands. The four participating teams were Vancouver Whitecaps FC and Columbus Crew SC from MLS, Hokkaido Consadole Sapporo from the J.League and Iwaki FC from TOHOKU Member of Society Soccer League. Hokkaido Consadole Sapporo took home the championship title.
In PRC 2019, two new professional teams and two returning to vie for the championship title in Hawaii next year. The four participating teams are Vancouver Whitecaps FC and Real Salt Lake from MLS, V-Varen Nagasaki from J.League and Iwaki FC from TOHOKU Member of Society Soccer League.
For more information about Pacific Rim Cup, visit www.pacificrimcup.com, Facebook, Instagram or Twitter.
About Blue United Corp.
Blue skies and blue seas have no borders. Blue United strives to combine Japanese spirit and Western learning while utilizing the "B.L.U.E. Concept" to unify the sport of soccer globally. Our vision is to contribute to Japanese sports business development and globalization to make it one of the top industries in the world. Founded in 2015, the firm is headquartered in New York and maintains offices in Tokyo and Matsumoto.
For further corporate information please visit www.blueutd.com.