Registration for the Keiki Soccer Clinic 2019 is available from now on!!
January 14, 2019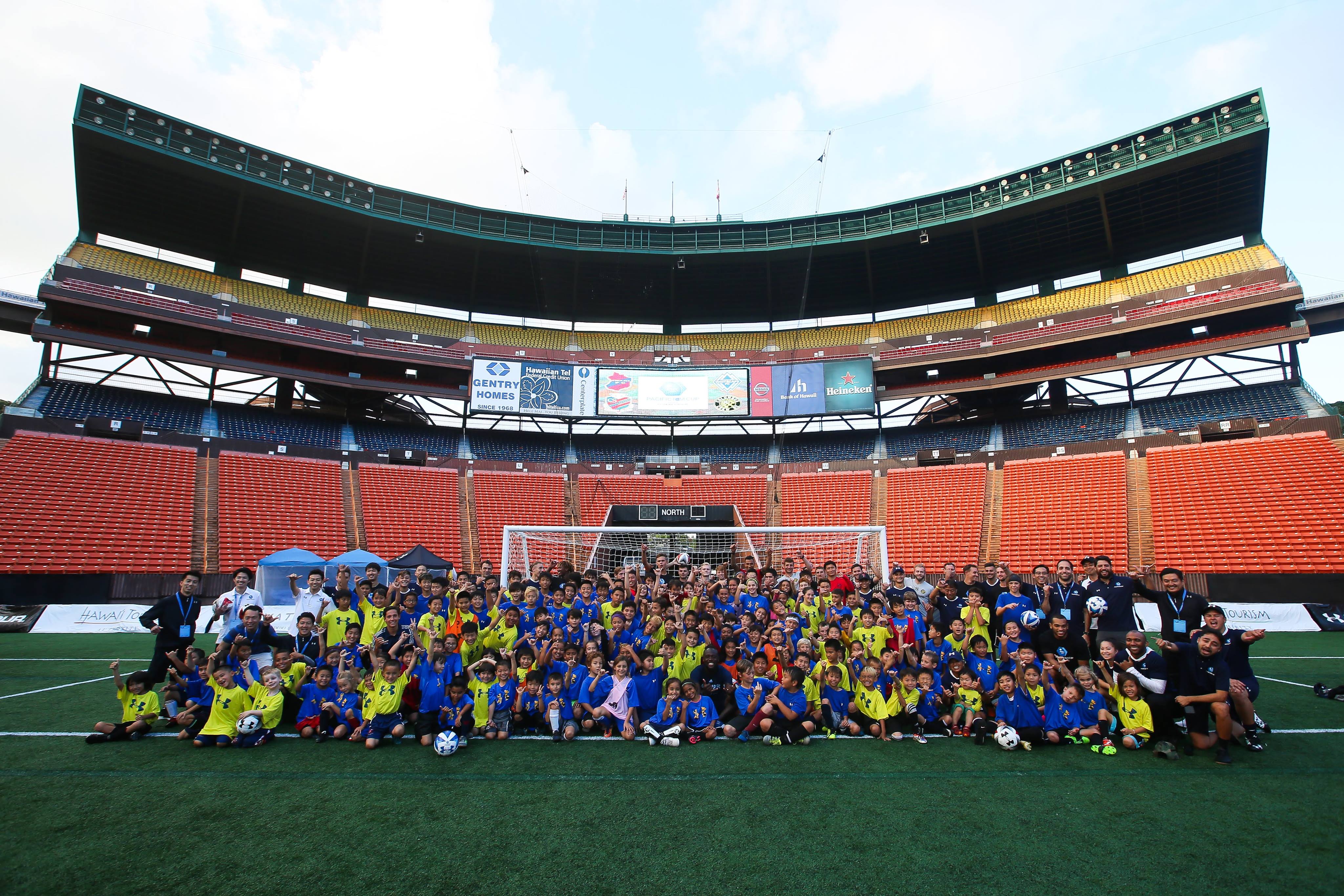 ~ Get a chance to play alongside professional players from participating teams of Pacific Rim Cup 2019!! ~
Pacific Rim Cup will hold Keiki Soccer Clinic 2019 on February 7 at Aloha Stadium.
Don't miss this chance to play alongside International Soccer Stars from all 4 clubs which play at Pacific Rim Cup 2019, Vancouver Whitecaps FC, Real Salt Lake, V-Varen Nagasaki and Iwaki FC, and enjoy the beautiful game of soccer playing!!
How to Register
Please apply from the registration form below with the following information.
https://goo.gl/forms/z2pmfA25YUO1vlBt2
(Name, Age, Telephone Number, E-mail Address)
* The registration will be available from at 6PM on Monday, January 14 to at 6PM on Monday January 21. Once the limit of application is reached, we will stop accepting the applications. 
* Space is limited and participants will be registered on a first-come, first-served basis.
Overview of the Keiki Soccer Clinic 2019
Time:Thursday, February 7, 5:00PM – 7:00PM
Place:Aloha Stadium
Ages:Age from 5 to 13 , boys and girls 
Fee:Free
Contact:contact@blueutd.com
【Precaution】
*1 Under Armour provides gift t-shirts to the children attending to the clinic. Please note the T-shirts and size are limited and will be given to the children on a first-come first-served basis.
*2 We are not able to allow any children to attend the soccer clinic without a waiver signed by their parents/guardians. Once your registration is confirmed, we will send you the waiver form on the email, so please sign it and bring to the clinic.
*3 Kids need to bring their soccer ball.